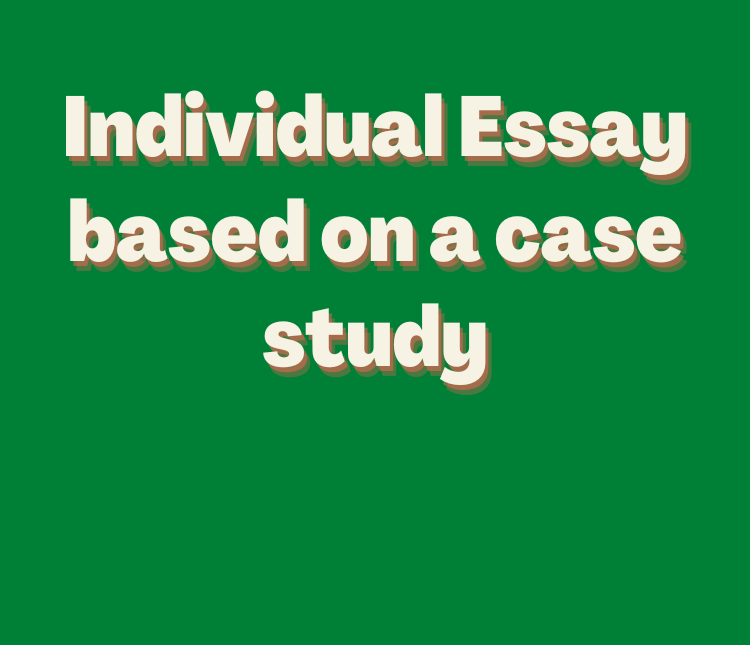 Introduction
In the year 2008, the marketing manager Masafumi Ishibashi was planning whether he and his set of employees could progress to deepen their meaningfulness and appeal of KITKAT will be suitable for the Japanese culture or not. The headquarters of Nestle Company is situated in Kobe City. Nestle's KitKat is very popular in Japan. However, there are way too many competitors in the confectionary market but also in other parts of the world along with a wide range of packaged products planning to captivate the success of KITKAT (Sugai and Sossna, 2017).
Nestle Company's success through KitKat has made the rival companies very conscious of taking over the market and overshadowing the company's victory. Masafumi Ishibashi also thought about whether the prospects were ruining the growth of KITKAT or not.  Being a positive and enthusiastic person, he held meetings with his marketing team to finalize the last stage of strategic options to uphold and grow the success of KITKAT in the Japanese market. The market of Japan is very different from that of the East and West, with a total GDP of almost more than US$4.8trillion (Sugai and Sossna, 2017).
In the year 2008, the economy was greatly dependent on domestic feeding and services; therefore, it was considered to be the most profitable market in the world for both foreign and domestic brands likewise. The Japanese culture also has been the toughest culture to suffice their needs, which got vivid as the confectionery market of Japan was $7.7billion in the year 2008. During that time, more than 200 rival companies were thriving to attain the dominant position of the company (Sugai and Sossna, 2017). Therefore, the essay aims to critique each theory to understand the strategy that Nestle has adapted to make KitKat successful and with other real world-based company.
Discussion
The influence of culture on marketing
According to the survey held by Millward Brown for the Global Brand in the year 2008, it assists in understanding the primary influencers that determine the success of the brands across cultures and countries. The survey was held in eight different countries from east to west, in each country, the survey compared local and global brands, which included fast food, confectionary cars and soft drinks. The survey stated that global brands are in a stronger position than local ones (Sugai and Sossna, 2017).
Therefore, through this analysis of this analysis, it can be stated that global brands have a brand identity and image that helps them to gain potential customers. Yet, the global brands also have to adopt the country's culture where they are planning to expand so that they can satisfy the preferences of the customers and make them loyal to the company through their superior services. Even for Nestle, it was a competition to meet the expectations and tastes of Japanese customers. Under $7.7 billion sectors, $4 billion of revenue (52%) was driven by only chocolate succeeded by $2.47 billion (31.2%) from the sugar confectionary. $1.13 billion is (14.7%) from the gum and $0.77 billion (1%) from cereal bars (Sugai and Sossna, 2017).
Therefore, it can be noted that the worldwide consulting companies were undervalued the structure of Japan's market of confectionary, where the traditional sweet of Japan Kashi was exempted from the evaluation. This exemption was done to match the measuring practices from various other countries. KITKAT also had to compete with the largest category of confectionary against some belonging to Japan itself involved Korea's Lotte Co. Ltd and many more.
Therefore, this ensures that Nestle also faced difficulty meeting the preference patterns of Japanese customers, because the Japanese palate tends to involve significantly fewer sweet chocolates and minimal serving services compared to the preferred size in the West countries (Sugai and Sossna, 2017). The calorie consumption of Japanese customers has been deficient, which is almost less than two kilograms per capita annually. 
Hofstede's cultural dimensions state the different cultural practices prevalent in other countries, which helps companies evaluate the preferences of the customers to expand in that country. There are six dimensions in Hofstede's cultural theory which determines the preferences patterns of the customers based on the cultures that influence their consumption taste (Soares, Farhangmehr and Shoham, 2007). Power distance implies the facts about individuals belonging to society are not the same, which is mainly regulated by different cultures.
In Japan, the consumption pattern of the customers is very different from that of the western countries. The decision-making process of this country is prolonged, which is why Nestle Company faced difficulty in gaining success for KITKAT the country has always followed a meritocratic society. Whereas Cadbury company operating in the United Kingdoms have a different consumption pattern and they prefer sweets to a great extent.
This is because the customers tend to adapt to the new trends of consumption as they sternly believe that inequalities should be eradicated. Therefore, people have a higher chocolate consumption power. Individualism states the interdependency of the society maintained amongst all its members.
Japan also has various traits that state about collectivist society; therefore, occasions such as Halloween and Christmas have high peaks in chocolate consumption and sales are barely useful in Japan (Sugai and Sossna, 2017). Whereas Cadbury, not only uses chocolates for occasional purposes but they use them for their everyday lives. Masculinity states that the particular society has explicit competition and femineity states the dominant's perception and values concerning others and the superiority of life.
Similarly, for Japan, the maximum inclination is towards masculinity, where Nestle did face huge competition from the local brands situated in Japan. Korea's leading chocolate maker held almost 19.6% of Japan's Meiji Holdings Co. Ltd held 16.1%, Ezaki Glico almost had 12.5%, and Nestle could manage only 3.1% (Sugai and Sossna, 2017).
Whereas Cadbury has been gaining a consistent performance and gained more than 10% of its market share; also, the company has gained 12% growth in 5 years (Sec. 2021). Uncertainty avoidance implies that society's dealing with the fact that the future is always unknown in the case of Japan the gradual growth of KITKAT in the Japanese culture was unpredicted by Nestle Company where gradually they could manage to be the second most famous chocolate brand in terms of market share (Sugai and Sossna, 2017).
Long term orientation implies society needs to maintain a specific connection with past events in terms of dealing with particular challenges both in the future and present. Following Hofstede's cultural dimension, the relationship between culture and service quality perceptions holds an opposite viewpoint. Furrer, Liu and Sudharshan, (2000) state that the concept of service superiority is way different from cultural groups. As stated in Hofstede's dimension, it openly maps the connection among service excellence insights and social dimension locations and draws the suggestions for global service market division.
In this article, the authors tend to develop a test hypothesis stating the impact of the cultural aspects perceived as service superiority. In the parts of facilities promotion and relations advertising, the idea of service excellence executes a dominant role in comprehending purchaser fulfilment and retention. An instance of this effect, states that clients with Western social upbringings are more inclined towards the perceptible indications of the physical atmosphere to assess service excellence than their counterparts in the Asian countries.
An approximation of the social influences' belongings would deliver an appreciated contribution to global market division and resource distribution across the service excellence extents. Whereas, in IMC strategy highly competitive markets tend to lead to three main criteria information dissemination transformation in all the marketing managers and changes in the costs and attitudes of the customers. Therefore, the company has to focus on customer satisfaction so that it can maintain its customer base (Zahra, 2018).
Japan and the United Kingdom assess amenity meetings. The authors established behavioural-oriented amenity meeting scopes for both nations and recognized significant cross-cultural changes on the stated dimensions. The given dimensions recognized in the United Kingdom are courtesy, remembering, personalization, congeniality, delivery, conversation and authenticity.
Those identified in Japan are personalization, civility, concern, conversation and formality. Through the usage of regression analyses, the authors also presented that the given dimensions clarify a vital share of complete fulfilment with amenity meetings.
Evaluation of marketing on culture
Customer decision-making style is one of the primary reasons that lead companies towards monitoring and transform their strategies according to the preferences of the customers. This occurs mostly depending on the country there are planning to expand, therefore, applying and understanding the culture of that country. Several influences disturb the customer's decisions, existing works in customer's choices or decisions recommend that clients place some basic styles to accomplish with the multifaceted decision-making process.
For example, regulars may technique the market with features such as entertaining position and purchaser attitude and culture shortage and appreciating and publicity role of countrywide philosophy in worldwide publicity (Mehta and Dixit, 2016). Therefore, it is widely practised by Cadbury Company that Nestle Company fails to execute. Consumer culture and culture poverty and pricing have a contrasting view of the effect of the more extensive physical culture on regulars living within the philosophy of scarcity so that the academic community might better comprehend the definite, as well as possible role advertising, has a significant role in the poor people lives.
The Industrial Revolution that existed in the western cultures arouses the primary and accurate universal modern philosophy of ingesting, along with accessibility in the preliminary stage of a wide variety of customer goods at amounts reasonable to a considerable number of customers (Hill, 2002). This is why Cadbury Company has made its pricing range very effective and affordable, whereas the price of KITKAT is a little high for poor people to purchase. Nestle failed in strategizing their prices of KITKAT as they targeted only the increased purchasing power consumers and not the lower ones.
Customer brand equity showcases the success of the brand that can be straight credited to the attributes and beliefs of the customers. The model Keller showcases the businesses how-to from a strong base for brand identity towards the holy grail of equity of brand (resonance). The four stages of Keller's model state brand identity which states how the consumers think or distinguish the brand from others. Brand meaning states that once the consumers are familiar with the brand they will try to know about the goods and services the brand is selling in the market. The brand response is the judgement that consumers state for a brand which at times is irrelevant. Brand resonance states when a consumer is completely loyal to a particular brand (Mindtools. 2021). Whereas, brand loyalty has different types where switchers do not stay loyal to any particular brand and switch brands frequently. Habitual buyers are the ones that buy from a single brand but are not very passionate about any brand in particular. Satisfied buyers with switching cost are also one type of buyers in brand loyalty where they are loyal to one particular brand but due to certain hurdles makes certain changes (Wachtel, 2020).On the other hand, the role of the national culture in the global market stated that a country's philosophy had been extended and recognized as a critical ecological trait and as a fundamental methodical transformation in behaviour. Cultural standards and principles are influential forces determining people's insights, natures, and performances. The downfall to consider social variances between nations has been the reason for numerous commercial failures. Furthermore, multiple advertising philosophies have been established and authenticated only in western or modern countries (Steenkamp, 2001). For example, understanding the preferences and purchasing power of the customers on the global platform ensures the pricing of the products produced by Cadbury.
Ethical Implications
In this case, In the previous period businesses have initiated the acceptance of Corporate Social Responsibility (CSR) to execute the Marketing Strategy (MS). Moral disgraces, along with fiscal humiliations related to businesses and their products have endangered numerous organizations and customers, and also started refusing consumption from those particular companies and their products.
Furthermore, in the early 1980s, the colossal promotion has been altered into massive customization of products and implementation of CSR. Marketplaces have been separated into individual and micro-markets. In this situation, consumers and marketplaces have developed and absorbed CSR influences on the goods and services sold by the organizations and consumers also tend to make the comparison of goods by this method of rational development of advertising as a correction (Chiarini, 2015).
For example, Nestle Company do follow certain stringent CSR norms to avoid any ethical or legal issues; therefore, the company believes the superior quality of life the company brings the advanced meaning of CSR that is to "creating shared value" and engaged themselves in so many activities by enhancing their relations with the local communities (Nestle.com. 2021).
Whereas, other than CSR marketing is also considered to be a discipline and, the advertising discipline has practised fluctuations in terms of its leading thought, focus and repetition. At the respective phase of its development, the discipline has evolved a new sequence by delivering to light relevant areas of advertising and producing significant understandings that endure outlining additional investigation (Kumar, 2015). For example, Cadbury has been practising strict policies of marketing and understanding the growth that they have received in the business. 
Green marketing strategies are one of the cultures that global brands like Nestle and Cadbury are implementing. The green advertising strategies that develop progressively are more significant to companies following a triple-bottom mark presentation and assessment. The contemporary investigation pursues improved and comprehend the part of "green" as an advertising approach.
Through the addition of marketing, organization, and processes works, an analytical framework is produced that classifies the numerous investors possibly wedged through the ecology friendly labours of companies (Cronin et al. 2011). Whereas, the marketing concept also relies on the philosophy of the activities that the companies execute.
It becomes more comfortable for the marketing department to analyze the marketing concept as the preliminary stage of market planning, where the 4ps play a significant role. The marketing head tends to plan the numerous means of the cut-throat competition and fuse them into the marketing mix so that the revenue can be optimized (Christian, 1989).
On the other hand, there is a different view of Brooks and Simkin, (2012) in judging the effectiveness of the marketing mix, marketing functions inside an unstable and uncontainable outside atmosphere that comprises its consumers, legislators and rivals. Consequently, quantifiable belongings on a commercial presentation can be knowledgeable, barely straight and attributable to the company's actions.
Short-term decision-making regarding advertising capital and finances could lead to optimal efficiency. There is business misperception between advertising's total occupational procedure and the same work of the marketing section. Approving precisely the exact amount and its efficiency of it is very vital in the preliminary opinion for any valuation procedure (DeLozier and Woodside, 1976).
On the contrary (Leonidou, Katsikeas and Morgan, (2013), stated whether greening marketing mix pays off to companies after their implementation or not. Rising nervousness about the familiar atmosphere's sustaining is swiftly altering the modest scenery and driving businesses to discover the prices and assistance of "greening" the marketing mix (Belz and Peattie, 2009).
In terms of target marketing and segmenting (Yankelovich and Meer, 2006), segmentation is the in-between of an entire marketplace interested in its constituent shares by approximate arrangement where some are not new. It has remained about as an advertising instrument for this long that an offsetting and understanding was developed—the companies having targeting requirements to be established; however, there is a possibility that might not be correct. Whereas Furrer, Liu and Sudharshan, (2000) hold a slightly different view of the faults of psychographics, dissatisfactions it takes shape in its operators, must not cast any hesitation on the cogency of cautious segmentation globally.
Indeed, dealers endure to trust it, and line managers progressively request segmentations that the entire company can place into achievement. Therefore, due to the method's fundamental rationality, and managers' ongoing requirement that can be executed, there are many decent aims to contemplate that segmentation's meaning and original determination and strength can be stopped. Good segmentations classify the full collection's value following that is the underserved, the discontented, and the first-time purchaser, for example. Customers of Japan consumers KitKat for the first time were hesitant because they were unknown of its taste and quality.
Whereas (Cahill, 1997) states that market segmentation is a performative perspective abstracting marketplace segmentation as performative improves the information of the practice of targeting and segmentation explanations of advertising methods shape companies' advertising techniques. This study is required since there is some unclear concept regarding what value consultants receive from applying advertising methods in practice.
The emergence of new technology influenced international marketing practice and global cultural patterns
In this scenario understanding branding in the digital world is very important because there are a lot of companies that fail to captivate the market because of poor marketing and branding of their products (Erdem et al. 2016). Digital marketing stated that contemporary economy from the year 2015, online sales accounted for 7.4% of general selling expenditure in the UK, the uppermost proportion meanwhile following started in 1999.
Sales of the company augment because of advanced devices that have augmented at a speedy amount to between 22% and 27% of all—advertising in the 21st century and expressively attracting patrons in the digital period. Companies now highlight the rank of making a "digital relationship" with patrons Furthermore, digital knowledge and strategies such as smart products, smartphones, Artificial Intelligence, the Internet of Things (IoT), and deep learning all potential significant changes in customers' consumption pattern in the upcoming days. For example, both Nestle and Dairy milk practice effective advertising and promotional strategies (Kannan, 2017).
Both companies have entered the digital platform to reach their products to a wide variety of customers. On the other hand, engaging customers emotionally in the digital age is the viewpoint of Goworek et al. (2016), through a digital revolution, there is numerous example that has been observed as the appearance of a completely new period of rivalry in businesses. The rivalry faced by businesses is possessing up with these variations and in turn, emerging new philosophies, models and approaches to study, answer and familiarize their situation in such a cut-throat rivalry atmosphere.
Social media and mobile internet have shaped new digital interaction networks between a business and its consumers branded as "digital channels". Also, Nestle and Cadbury have utilized social media to spread interesting advertising campaigns to attract customers to them and ensure adequate revenue generation. Whereas there are specific differences that have emerged in the recent times as compared to the previous days of marketing according to Ball (2006), marketing in the 21st century is very different because marketing helps to evaluate the requirements and needs of customers and grows goods that deliver qualitative value and charges and allocates and indorses them efficiently to designated target teams. Therefore, Nestle and Cadbury transformed their advertising programs according to the emerging trends of digitalization.
Conclusion
The essay can be finally concluded, after understanding the critical findings on the culture and marketing of companies. Through, the Hofstede model, it is found that Japanese culture is reluctant in adapting to changes in their consumption pattern. The various influences of a local market that affects global brands such as Nestle and Cadbury have been stated where it is found that the local cultures tend to make companies change their strategies accordingly.
The new era of digital marketing is also stated along with examples of Nestle and Cadbury in which they practice interesting camping to promote their products in the global market. The effectiveness of segmentation and targeting and marketing mix also has been evaluated to state the best strategy for both Cadbury and Nestle so, that they can position their products strategically.
References
Ball, B., 2006. Marketing for the 21st Century.
Belz, F.M. and Peattie, K., 2009. Sustainability marketing. Glasgow, Hoboken: Wiley & Sons.
Brooks, N. and Simkin, L., 2012. Judging marketing mix effectiveness. Marketing Intelligence & Planning.
Cahill, D.J., 1997. Target marketing and segmentation: valid and useful tools for marketing. Management Decision.
Chiarini, A., 2015. Marketing strategy, strategic planning and corporate social responsibility: An exploratory research. In Sustainable Operations Management (pp. 1-14). Springer, Cham.
Christian, G., 1989. Defining Marketing: A Market-Oriented Approach. European Journal of Marketing, 23(1).
Cronin, J.J., Smith, J.S., Gleim, M.R., Ramirez, E. and Martinez, J.D., 2011. Green marketing strategies: an examination of stakeholders and the opportunities they present. Journal of the Academy of Marketing Science, 39(1), pp.158-174.
DeLozier, M.W. and Woodside, A.G., 1976. Pricing and marketing communications: the non-economic factors. Journal of the Academy of Marketing Science, 4(3), pp.814-824.
Erdem, T., Keller, K.L., Kuksov, D. and Pieters, R., 2016. Understanding branding in a digitally empowered world. International Journal of Research in Marketing, 33(1), pp.3-10.
Furrer, O., Liu, B.S.C. and Sudharshan, D., 2000. The relationships between culture and service quality perceptions: Basis for cross-cultural market segmentation and resource allocation. Journal of service research, 2(4), pp.355-371.
Goworek, H., Perry, P., Kent, A., Straker, K. and Wrigley, C., 2016. Emotionally engaging customers in the digital age: the case study of "Burberry love". Journal of Fashion Marketing and Management.
Hill, RP, 2002. Consumer Culture and the Culture of poverty: Implications for Marketingtheory and Practice. Marketing Theory, 2(3), pp.273-293.
Kannan, P.K., 2017. Digital marketing: A framework, review and research agenda. International Journal of Research in Marketing, 34(1), pp.22-45.
Kumar, V., 2015. Evolution of marketing as a discipline: What has happened and what to look out for. Journal of Marketing, 79(1), pp.1-9.
Leonidou, C.N., Katsikeas, C.S. and Morgan, N.A., 2013. "Greening" the marketing mix: Do firms do it and do it pay off?. Journal of the Academy of Marketing Science, 41(2), pp.151-170.
Mindtools. 2021. Keller's Brand Equity Model: Building A Powerful Brand. [online] Mindtools.com. Available at: <https://www.mindtools.com/pages/article/keller-brand-equity-model.htm> [Accessed 9 January 2021].
Nestle. 2021. Activities In Japan. [online] Nestle.com. Available at: <https://www.nestle.com/sites/default/files/asset-library/documents/library/documents/corporate_social_responsibility/japan_2010_en.pdf> [Accessed 6 January 2021].
Sec. 2021. Annual Report. [online] Sec.gov. Available at: <https://www.sec.gov/Archives/edgar/data/744473/000115697309000187/u06102exv99w1.htm> [Accessed 6 January 2021].
Soares, A.M., Farhangmehr, M. and Shoham, A., 2007. Hofstede's dimensions of culture in international marketing studies. Journal of business research, 60(3), pp.277-284.
Steenkamp, JBE, 2001. The role of national culture in international marketing research. International Marketing Review.
Sugai, P. and Sossna, A., 2017. Nestlé KITKAT in Japan (A): Sparking a Cultural Revolution.
Venter, P., Wright, A. and Dibb, S., 2015. Performing market segmentation: a performative perspective. Journal of Marketing Management, 31(1-2), pp.62-83.
Wachtel, T., 2020. What Brand Loyalty Means For Your Business—And Why It Matters. [online] Element Three. Available at: <https://elementthree.com/blog/what-brand-loyalty-means-for-your-business/> [Accessed 9 January 2021].
Yankelovich, D. and Meer, D., 2006. Rediscovering market segmentation. Harvard business review, 84(2), p.122.Zahra, I. M., 2018. Integrated Marketing Communications (IMC): The Interdisciplinary Concept. In Promoting Interdisciplinarity in Knowledge Generation and Problem Solving, pp. 102-123. IGI Global.