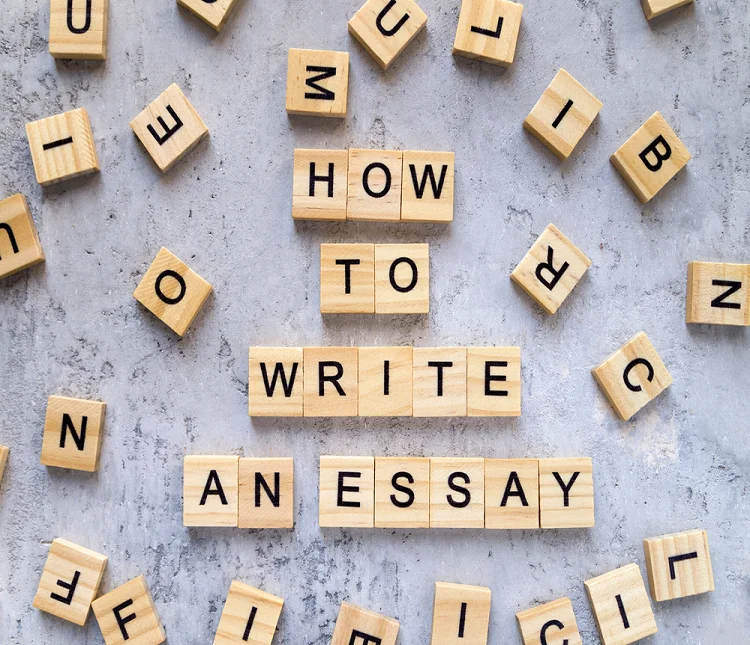 A critical essay should be structured to give a clear topic overview. A well-organized essay includes a Structure, appropriate secondary sources, and a Conclusion. After you have identified a topic, you can begin brainstorming ideas. Once you have a list of ideas, group them and determine which areas need more research. Depending on your case, you may need to use secondary sources or collect references.
Structure of a critical essay:
While the structure of an excellent critical essay is relatively simple, there are a few essential things to remember when writing it. First, you need to know what the assignment is asking of you. If you are writing about your work, it is perfectly acceptable to write in the first person, but if you're writing about a work by another author, you'll want to write in the third person.
Next, you need to write a thesis statement. This is the point of your argument and should be the first thing you write. Every other part of your paper should build on the thesis statement. The best way to come up with a good thesis statement is to start with a broad idea, then narrow it down and choose a debatable thesis that can be backed up with evidence from the source.
In addition to the thesis statement, your critical analysis essay should contain body paragraphs that contain the summary of the source and your response to it.
Finally, you should include a conclusion. The conclusion is a rewritten introduction version and should reiterate the points you made. An excellent critical essay will consist of an evaluation and an interpretation but primarily focus on the work's strengths and weaknesses. It should also state whether it is a work that is worth reading.
Finding appropriate secondary sources:
When writing a critical essay, finding appropriate secondary sources to support your thesis is essential. You must search for terms referencing a specific dissertation or division in the primary source to find them. An example of a secondary source is a book or journal article analyzing an essential piece of literature. These works will usually include references to primary sources as well as commentary or compilations of research and theories.
While using primary sources is a good idea, secondary sources are often more insightful and can provide more detailed information. For example, an essay about freedom of religion might include articles on legal cases or editorials. These are considered secondary sources because they are one step removed from the primary source.
When using secondary sources, it is crucial to evaluate them critically. This includes asking questions about each authority's evidence, arguments, and premise. Also, it would help if you determined the credibility of the author. Do they have any experience or credentials that could affect their credibility? Are there other sources that can support their thesis?
Secondary sources can also help relate a literary work to broader contexts. They can also shed light on the influences of a job on other writers and readers. When using secondary sources in writing a critical essay, be sure to cite them properly. Plagiarism is a serious offence, and it can lead to severe consequences. It is essential to follow the instructions on using secondary sources and how to format the bibliography and footnotes when writing a critical essay, or you may find yourself in hot water.
Conclusion:
The conclusion of an excellent critical essay should encapsulate all of the points raised throughout the report. It should also be a rephrased version of the introduction, which explains the importance of the topic and reiterates the arguments made throughout the paper. The conclusion should also summarize the evaluation and interpretation of the work. In other words, it should summarize the overall strengths and weaknesses of the work and its popularity.
As a general rule, the conclusion of an excellent essay should include a thesis statement addressing the work's central theme. It should also contain an analysis of the work and its communication methods. It is important to note that "critical" does not mean "negative." An excellent critical essay is a thorough analysis, not a disparaging critique. In addition, a perfect critical essay must be professionally formatted and reference accurate sources.
In addition, an excellent critical essay must include evidence supporting its central claim. This evidence may come from the text or secondary sources. This evidence may consist of words used, structure, imagery, and dialogue. Critical essays may also include evidence from secondary sources, such as scholarly works. A reasonable conclusion should summarize the arguments and emphasize the essential insights of the essay.
As with any essay, an excellent critical essay ends with a firm conclusion. This conclusion summarizes the main points and the main argument. As with any essay, it is vital to do research before writing the essay. There are numerous ways to support your central claim, and your research will be crucial in this process. In addition to reading books and articles, you can use newspapers and other news sources to find supporting information.
Author Bio:
Carmen Troy is a research-based content writer for, Penophile, a globally Proofreading and editing service provider. And Research Prospect, The best academic writing services company worldwide. They provide many Academic writing services, dissertation writing services, etc. Mr Carmen holds a PhD degree in mass communication. He loves to express his views on various issues, including education, technology, and more.